CPR Pocket Mask with Hard Case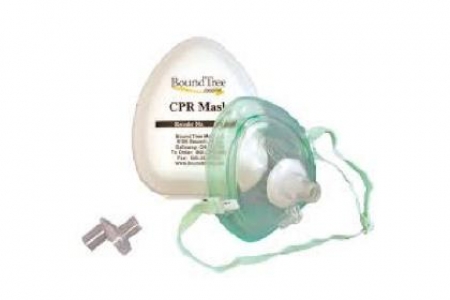 Superior protection through a one-way valve and filter. Pre-inflated cuff for effective and good seal. Oxygen inlet version facilitates delivery of supplemental oxygen and includes head strap.
Can be used on adult, child and infant. Latex free.
Includes hard case, mask with strap, filter, one-way valve.