Chattanooga Intelect Transport Ultrasound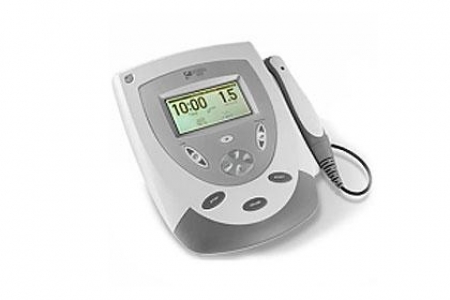 This transportable unit offers a logical control system, large easy to read LCD display, as well as an innovative case design. The unit is uniquely designed for table top, wall mount, therapy cart or mobile use. The unit has fully functional 1 and 303 MHz ultrasound frequencies, with ten memory positions for user protocols.  It features pulse and continuous therapy operation (10%, 20%, 50% and 100%). The sound head applicator is ergonomically designed and water tight for under water therapy.    
Includes: 5 cm² sound head applicator.